Warm up your cold weather coffee
Greetings,
It's cozy season! That means it's time to warm up your cold weather coffee. We are showing you how to make some of the yummiest fall and winter coffee recipes at home!
I absolutely love this time of year, when the temperature drops and there is excitement in the air. We are exploring all manner of delicious fall and winter coffee beverages this year and want to share our top three hits with you. Just in time to get those warm wooly socks, your favorite book or podcast and cozy up with a mug of caffeinated glory.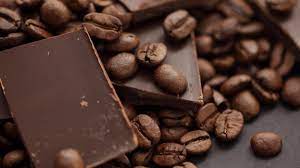 Fall and Winter Coffee Mocha recipe
An at home spin on a cafe favorite, our cafe mocha uses whatever chocolate you have on hand. We are dark chocolate fanatics at our house, so today, we are using

Tony Chocoloney 70%

 (do you know about this brand? Check them out if you are looking for trade and labor friendly practices in your chocolate). Our favorite method is to melt 3 or 4 squares with a teaspoon of coconut oil, in the microwave or on the stovetop, to create a luscious chocolate sauce.
[Pro tip: also perfect for the ice cream topper of your dreams.]
Once melted, add to your favorite Kebon coffee, we love it with our Ugandan Endiro! Add warm or steamed milk or alt milk for a full coffee shop experience.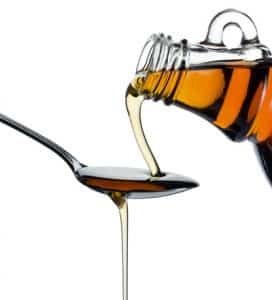 Maple Delight recipe for your fall and winter coffee
Does fall weather bring out your inner forest lover? It does for us! Think plaid shirts and searching for the perfect wintery spot for a campfire. If you would rather Netflix and chill, try this simple swap to sweeten your coffee with an ode to your inner tree hugger. Instead of using sugar or simple syrup, sweeten your coffee with a high quality (suggested Grade B) maple syrup. It has a depth that sugar just can't touch. Maple syrup also contains zinc, calcium and magnesium, to help ward off those winter colds! This sweetener option is excellent in our Costa Rica Cloza Farms.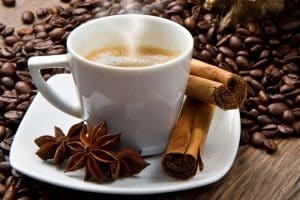 Spiced Perfect for fall and winter coffee 
If you're like me, the colder weather calls for all the warming spices. I love gingerbread, spiced cake and cinnamon bread. Why not bring the love into your coffee cup? We've been experimenting and find that nutmeg– fresh grated, if you want to get really fancy–cinnamon, cardamom and ginger are the best to integrate into a medium to dark roast. We suggest our Guatemalan Gento for this treat. With milk or without depending on how you are feeling, then dust the fresh brew with a combo of warming spices and it's basically a hug in a mug. 
We hope you enjoy these fall and winter coffee recipes! Try any of these delights? We would love your feedback, which was your favorite? Any other additions to try? Let us know!
Cheers,
~Winter