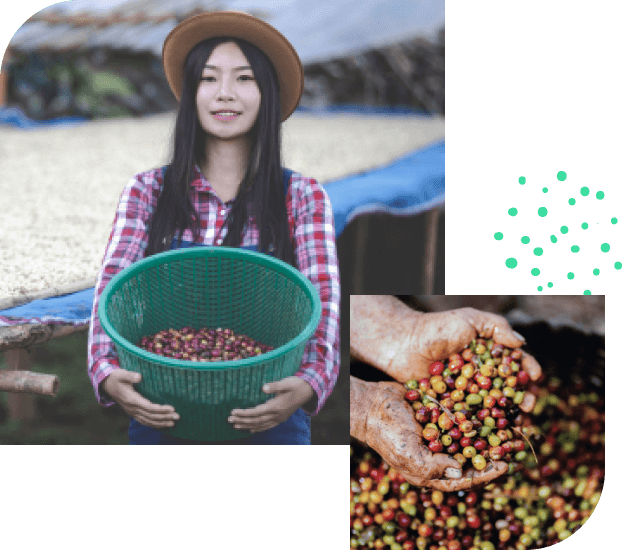 The best coffee in the world begins with women.
Women

are the Kebon difference.
Curated, single-origin coffees like you've never tasted before.
From women-owned coffee businesses.
Kebon's mission is to connect women business leaders globally to encourage growth through collaboration. Kebon exists to encourage connection, social impact investments and mentorship.

then directly to Denver for Kebon shipments
Coffee from Guatemala gets shipped to Florida then directly to Denver for Kebon shipments
"Kebon coffee is excellent. I appreciated the quick and accurate communication about my purchase, shipping status and expected arrival date. The coffee was outstanding. The best part is purchasing an excellent product from a mission based organization that supports women-owned coffee businesses. What a creative, innovative, and purpose driven organization."
"Kebon's coffee is simply delicious and has lots of unique flavors ranging from earthy to citrusy to chocolatey. The mission statement is equally important to me as a female business owner. Kebon has definitely made my mornings happier."
"Not only is Kebon coffee delicious, but it also provides me with a sense of purpose knowing that I'm supporting a cause to uplift women around the world and contributing to their communities and livelihoods."