Coffee — a magical beverage whose appeal never ceases to amaze us. There are a few things as pleasant as awakening your senses with a well-brewed cup of joe. It brings focus, helps us get ready, and gives us the strength to face all of the challenges a new day has in store for us.
Once you get a taste of high-quality coffee, you'll come to realize that not all coffee beans and brewing methods are the same. There's a vast difference between some random instant coffee and carefully brewed ones. Coffee connoisseurs know how to make coffee one can truly enjoy.
A well-brewed cup of coffee will make your taste buds sing with joy. If you're wondering how to make a good cup of coffee, we've got you covered. We'll explain all of the intricacies of this seemingly complex course of action, cover all of the basics, including how to make a cup of coffee step by step.
Finding the Right Roast
Those who know very little about roasts, let alone how to make one cup of coffee, should do their due and research first. The secret behind a good roast is fairly simple — the fresher it is, the better. Of course, there are other elements to factor in, including a reliable supplier, like Kebon. Once you've done that, you'll want to consume the coffee at your earliest convenience for the most optimal results.
There are so many options available now, but if you want to learn how to make a good cup of coffee, the most important thing you should consider is the freshness, not the type of beans. As you continue to explore and find your preferences, then you can focus on the kind of coffee that suits your tastes.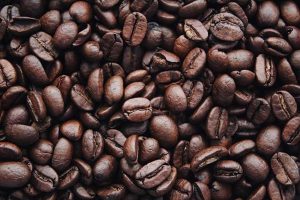 Getting the Right Water Quality and Temperature
The quality of the roast doesn't determine the finished coffee's flavor. If you want to learn how to make perfect coffee, you need to take water into account. The temperature of the water is what matters the most while you're brewing coffee. Ideally, the temperature should neither be too high nor too low.
Also, be mindful of the quality of the water since it shouldn't be packed with minerals. We suggest using a water filter for optimal results. What's more, never reboil water when you're preparing coffee unless you want to alter its taste.
Get Your Grind On
Getting a decent grinder is key to a great cup of coffee. There are a couple of things to consider when choosing a new grinder. The finer the grind, the more flavorful your coffee will be. If you only want that caffeine rush in the morning, then a coarser grind is a better option.
Pro tip — Make sure you clean your grinder from the debris after each use to avoid the bitter aftertaste.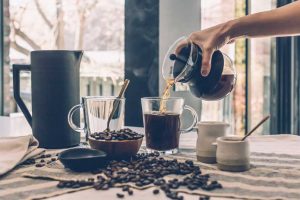 Impact of Brew Methods
If you want to know how to make one cup of coffee that suits your tastes, you need to be aware of different brewing methods. They will determine whether your coffee has an acidic or a more bitter note. For instance, using a filter will make your coffee significantly less bitter. On the other hand, a French press will add a silky component to your coffee.
How to Brew a Cup of Paradise Using a French Press
Many have avoided the all-elusive French press for years because many coffee drinkers weren't sure how to make coffee using one. Luckily, this contraption is incredibly simple to use. It is the ultimate tool if you prefer manually brewed coffee.
First, you need to measure your coffee — two tablespoons per six ounces of water is the go-to rule. Then, grind your coffee and prepare the water. Once the water has reached adequate temperature, leave it to sit for about 30 seconds. Pour the water over the beans, but do not put the lid on just yet.
Let the ground beans absorb the water for half a minute and then slowly stir. Next, onto the main event — brewing. Place the lid on and leave your coffee to steep for about two and a half minutes. Then slowly press the plunger down all the way. Lastly, pour your coffee and savor the explosion of flavors.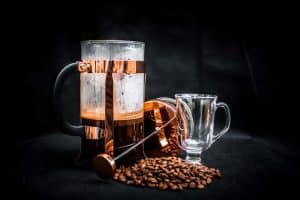 Conclusion
Making the perfect cup of coffee may seem arduous, but once you get a taste of that incredibly flavorful brew, you'll come to realize that all of the hard work paid off. Now that you have a firm grasp on how to make the best coffee give Kebon a try. Our curated, single-origin coffee will quickly become the favorite part of your daily routine.