Greetings,
Welcome to Kebon's Producer Spotlight! Kebon's Producer Spotlight Series showcases our producer partners, to bring the stories and faces of our coffees to your cup. Getting to meet and know our producer partners is hands down the best part of Kebon. The women that run the coffee business and grow the amazing coffees sold on the Kebon platform exemplify the why of Kebon. The hard work, dedication and determination of our producer partners enhance the communities and lives around them. If that's not a reason to get a luscious, hot cup of Kebon coffee, I don't know what is!
Producer Spotlight✨Guatemala
Meet the mother-daughter team behind our Guatemala producer partner, Gento, Ellen and Ashley Prentice.
Ellen Prentice, an Agricultural Engineer, started farming right out of college. She has been hard at work ever since. She helped her father re-establish a dilapidated coffee plantation, transforming it into a specialty coffee farm that has since been awarded the internationally renowned Cup of Excellence.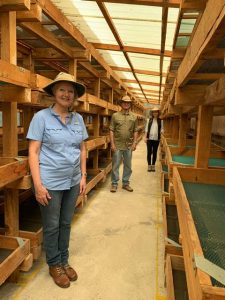 Finca de Dios is a boutique Specialty Coffee farm located in the mountains of Fraijanes Guatemala. Ellen meticulously nurtures the farm using sustainable practices and ensures that all the processes are to the highest standards to produce high quality coffees.
Ellen's daughter Ashley is a third generation coffee producer with a Masters in Coffee Science and Economics. She is a licensed Q Grader coffee cupper and Q Processor. What does all that mean? She's an experienced and exacting coffee tasting and rating expert. She started Gento Coffee, a social enterprise, to focus on promoting value added activities at origin to empower farmers through education.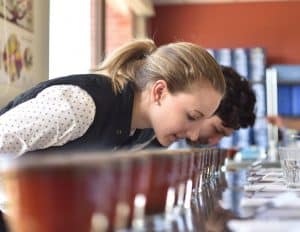 These two are a formidable pair. They create opportunities throughout their community, improve the land on which they farm and constantly strive for higher standards in labor, quality and equity.
Bringing Gento's women-owned coffee to Kebon was a no brainer because of it's double washed, sun-dried deliciousness. As with all our coffees, does more than just perk you up. I need a cup right now!
Want to see more producer partner story? Let us know! We hope knowing their stories enhances your enjoyment of their coffee.
Cheers,
~Winter